FFXIV: Enter The Forbidden Land Of Eureka Anemos
Final Fantasy XIV
Date: Mar/15/18 03:00:17
Views: 23
Patch 4.25 of Final Fantasy XIV is now available, bringing with it the Eureka Anemos Forbidden Land. The new and unexplored fierce mysterious region, where the elements are in constant flux and players will be challenged by the new combat models that they must master to obtain and improve their weapons. This patch also includes the newest chapter in the Even Further Hildibrand Adventures, and the seventh season of "The Feast" PvP.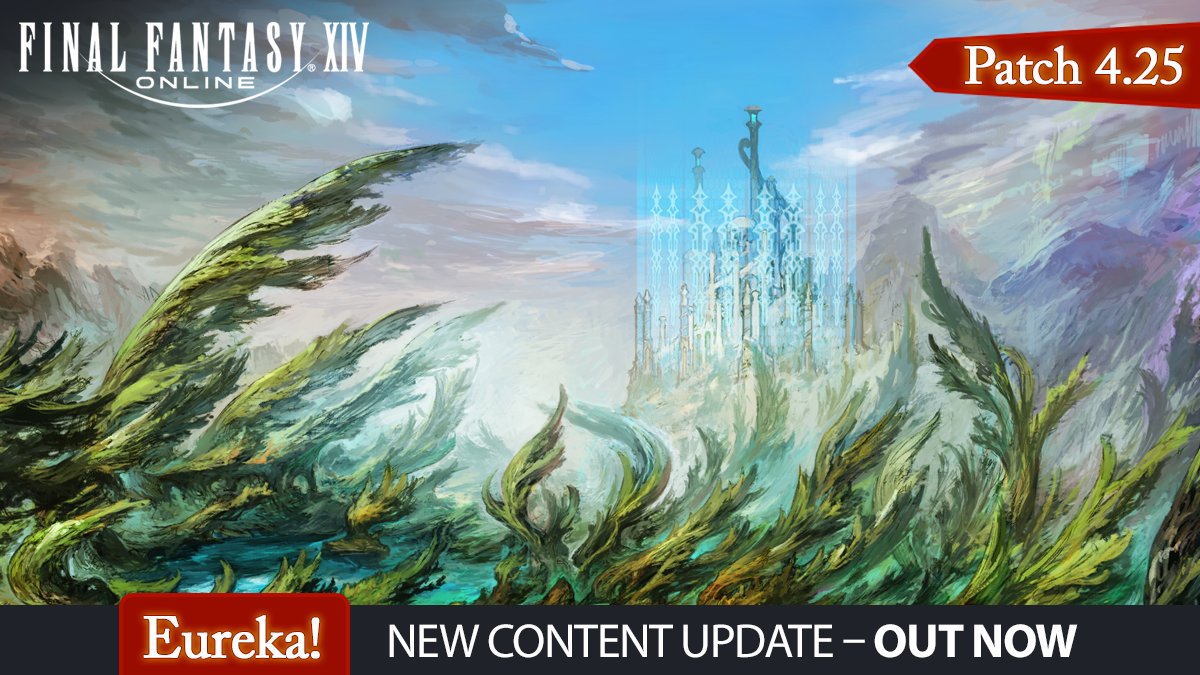 These are the changes that Eureka introduces to the gameplay:
Exploration with several players: Up to 144 players can occupy the same instance. They will be encouraged to join in groups with other adventurers to hunt down notorious monsters and work towards the same goal.
Player Progression: Players will gain elemental experience to improve their skills in order to absorb the elements, and they can use the new Magic Board to customize their elemental affinity and explore Eureka.
Altered Combat Mechanics: A new strategy is required in the battle thanks to the elemental system, players must use the Magia Board to change the elemental affinity of their attacks to oppose the element of their enemy. Players will be able to customize the elemental attributes of their Magia Board before going out to explore using Magia Melder, and should carefully consider their plan depending on the goal of their adventure.
Rewards: Occasionally, players can earn protean crystals while exploring Eureka and can use them to improve their weapons and skills in this place with the help of the famous blacksmith, Gerolt.
The patch is available for all versions of the game. If you need gils in game recently, you will want to join in our activity to get the 5% off code and buy cheapest Final Fantasy XIV Gil on FFXIV4GIL. Just mark the time and join in our activity on time. Hope you are lucky enough to find the 5% off code? Gook luck!